Sakura Love Event
Orphius the Bard has traveled all over the continent of Oeste. Wherever he goes, sakura blossoms follow, which attracts many curious visitors – including a beautiful lady, a cute rabbit, and a malicious flower thief. Why are they here and where are they going?
Event Begins: May 6, 2019
Event Ends: May 20, 2019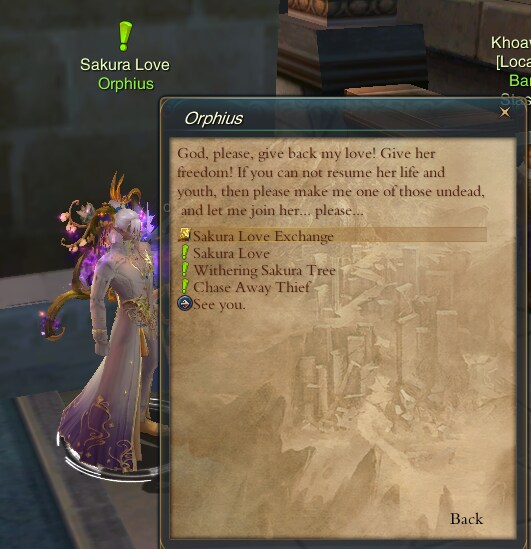 Event NPCs
Orphius
Located in Nightfall Citadel
Players must be Lv60+ to participate
During the event, players Lv60+ can accept quests from Orphius at the Temple of Faith in Nightfall Citadel. On the quest, you will discover beauty, protect the sakura, and defeat the flower thief to obtain rewards!
Quest 1: Sakura Love
Follow the quest instructions to find the NPC. The NPC will show up outside the north and east gates of Nightfall Citadel on random realms.
Quest 2: Withering Sakura Tree
Find and water the Sakura Tree by following the quest's instructions. The tree that needs to be watered will randomly be at one of the following locations – East Gate of Nightfall Citadel, North Gate of Freedom Harbor, or South of Judgement Square.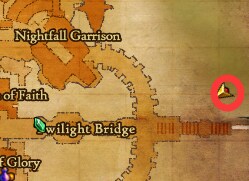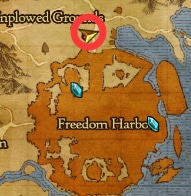 Quest 3: Chase Away Thief
You will be tasked with defending the Sakura Tree at the Fountain Square in Nightfall Citadel. You will need to defeat the correct thief to complete the quest. If you defeat the wrong thief, you will lose HP.
Rewards
For each completion of the three quests above, you will obtain 1 Sakura Tree's Gift, as well as a chance to obtain a Sakura Love.
Sakura Tree Gift

Sakura Love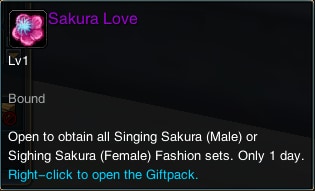 Sakura Tree's Gift will give a random number of Sakura Petal when opened, which can be used at the NPC to trade for various items!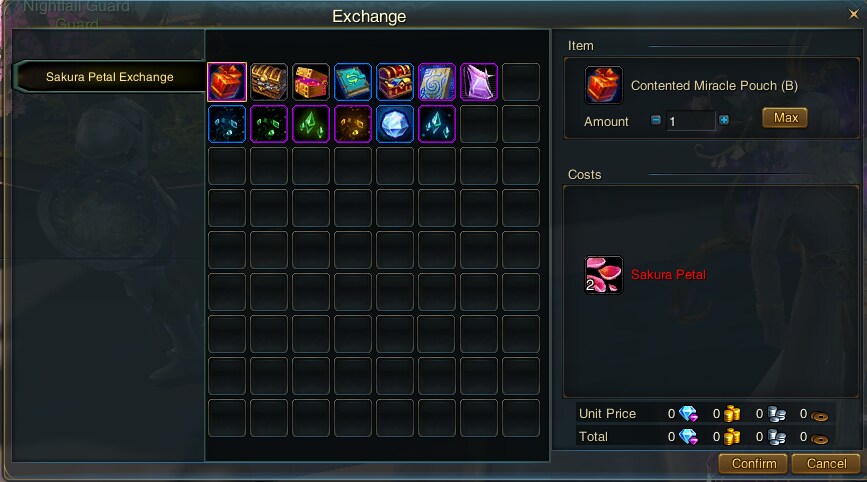 ---
Want to get the most out of Forsaken World? Like us on Facebook for more fan-exclusive content and follow us on Twitter – tweet us your questions!